Organize and categorize the products in Grid format! 
The Woo Category Grid will make it easy for viewers to find items easily!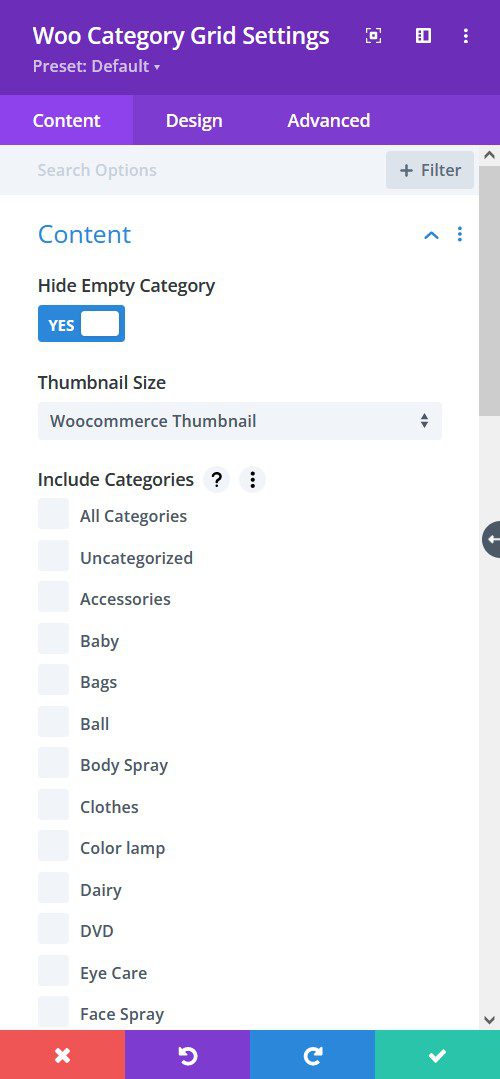 Content tab → Content
Hide Empty Category – enable to hide the empty product slots

Thumbnail Size – select a precise size for showcasing the products

Include Categories – select the categories you want to show or select all categories to show all the products added
Content tab → Content
Category Count – select a number of categories for every slide

Category Offset – pick a number for how many products you want to omit from the first

Sorted by – choose how you want the products to be sorted

Order By – There are at least 7 ways to order the products, select the one you prefer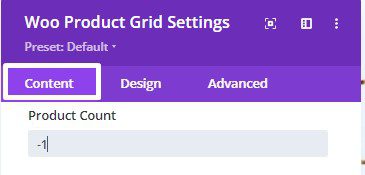 Additionally, you can easily display all of your products by entering "-1" in the product count field if you want to display them all on the same page.
Content tab → Display
Show Product Count – enable to show product count

Show Image – enable to show the image

Category Name Stacked – enable to show the stacked category name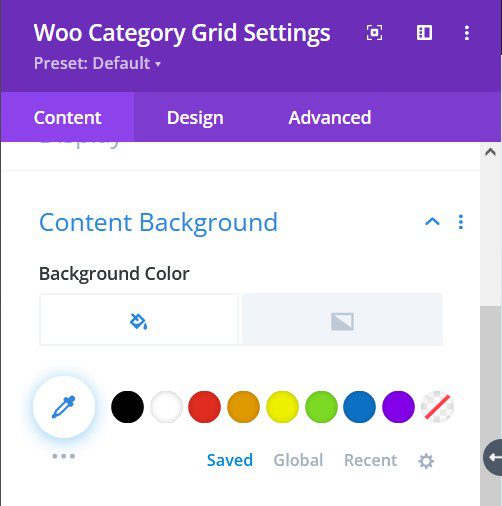 Content tab → Content Background
Background Color – pick a background color to your liking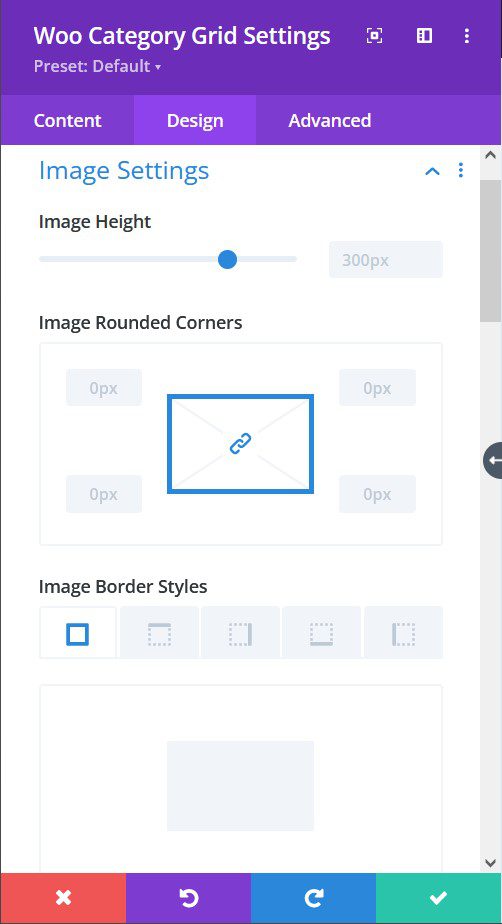 Design tab → Image Settings 
Image Height – adjust the product image height using the slider

Image Rounded Corners – include rounded corners to the image for all products 

Image Border Styles – add borders to all or particular sides of the image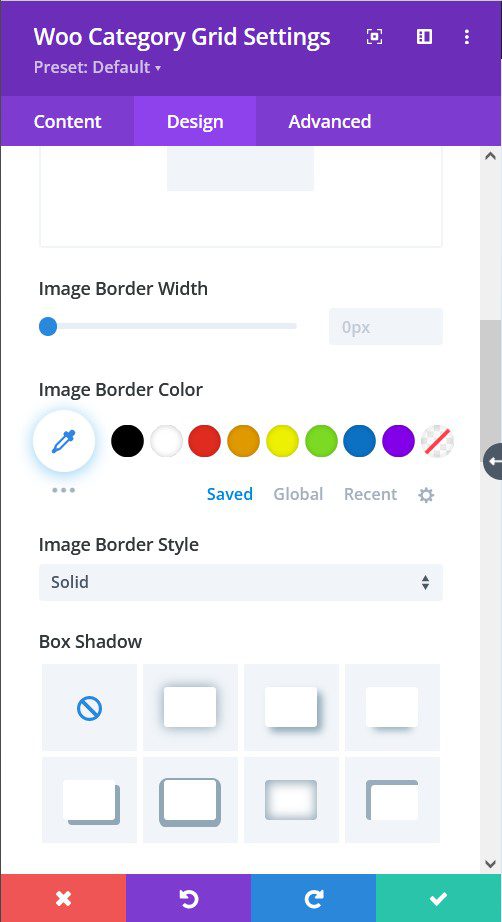 Design tab → Image Settings
Image Border Width – adjust the width of the border you have added

Image Border Color – add a beautiful color of your choice to the borders

Image Border Style – select a style for your borders

Box-shadow – add a box-shadow to the images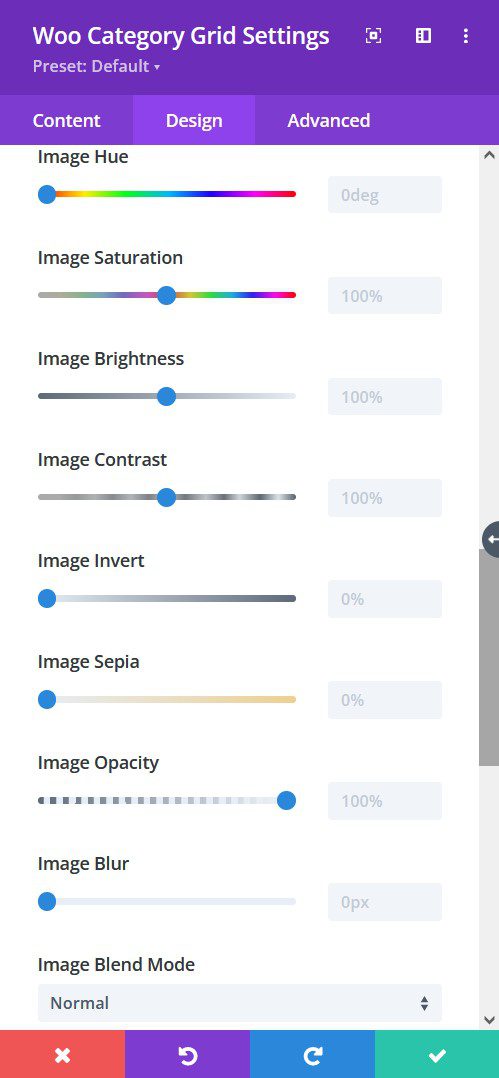 Design tab → Image Settings
Image Hue – adjust image hue using the slider

Image Saturation – adjust the intensity of the image 

Image Brightness – configure the brightness of the image

Image Contrast – include contrast to the image

Image Invert – use this to shift to an inverted image

Image Sepia – adjust to apply sepia color tone to the image

Image Opacity – adjust the opacity of the image

Image Blur – add blur to the image

Image Blend Mode – Select from the 16 types of image blend mode for a quick configuration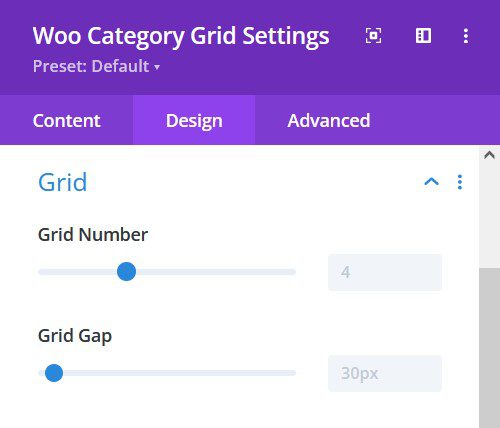 Design tab → Grid
Grid Number – adjust the slider to measure the grid number

Grid Gap – adjust the gap between the elements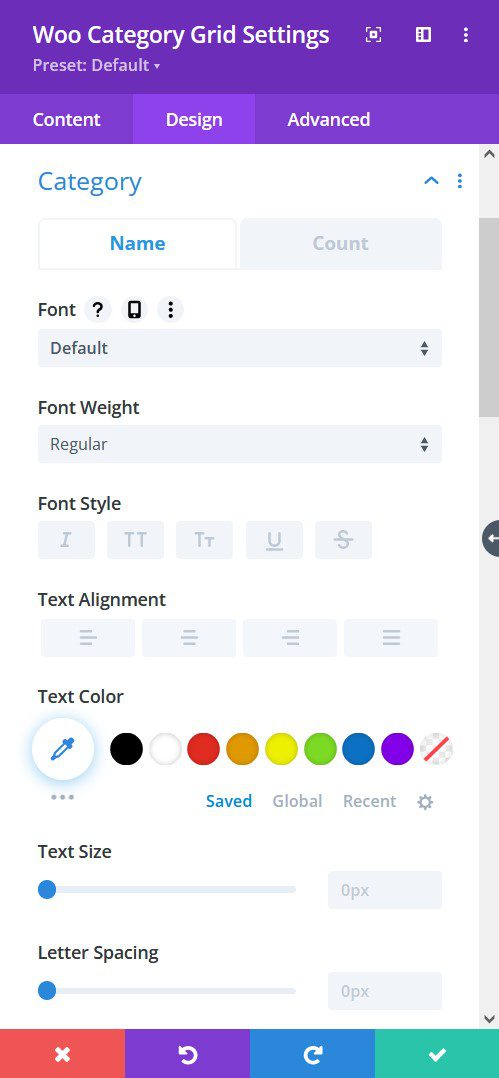 Design tab → Category 
Font – Choose a font. All Google web fonts are available here. You can upload a custom font as well. 

Font Weight – select the weight of the font from Light to Ultra Bold

Font Style – select a font style from 

Text Alignment – align the text to left, right, or center

Text Color – pick a color for the text

Text Size – resize the text

Letter Spacing – Adjust the spacing between the letters of the text
Design tab → Category 
Line Height – adjust the space between multiple lines added to the design 

Text Shadow – add a shadow to the text

Content Wrapper Rounded Corners – include rounded corner by adjusting the four corners

Box-shadow – add a box-shadow to the element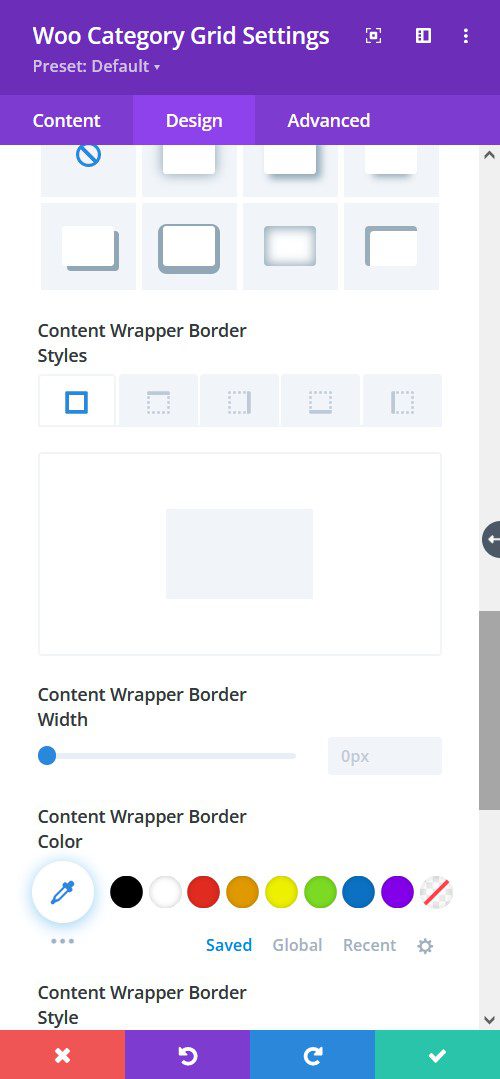 Design tab → Category 
Content Wrapper Border Styles – add a border to any side you like or have borders on all four sides

Content Wrapper Border Width – adjust the width of the border

Content Wrapper Border Color – select a color for the border

Content Wrapper Border Style – include a style to the border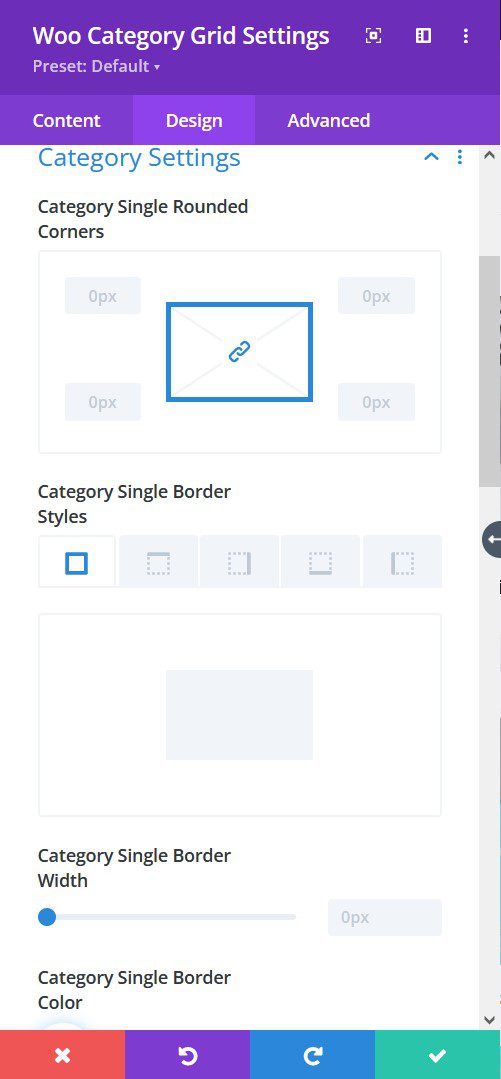 Design tab → Category Settings
Category Single Rounded Corners – include rounded corner by adjusting the four corners

Category Single Border Styles – add a border to any side you like or have borders on all four sides

Category Single Border Width – adjust the width of the border

Category Single Border Color – select a color for the border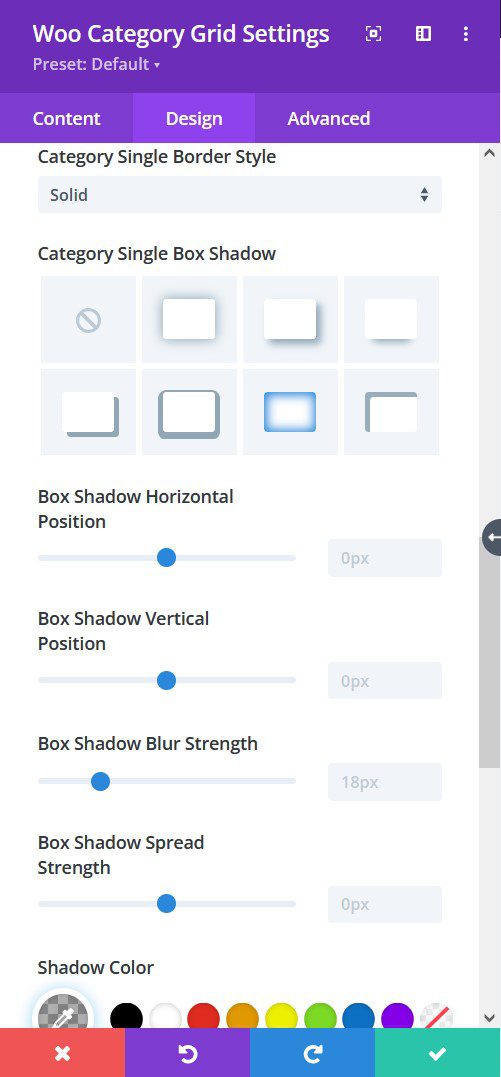 Design tab → Category Settings
Category Single Border Style – include a style to the border

Category Single Box-shadow – add a box-shadow to the element

Box Shadow Horizontal Position – use the slider to adjust the horizontal position

Box Shadow Vertical Position – adjust the slider to change the vertical position

Box Shadow Spread Strength – configure the shadow strength 

Shadow Color – pick a color for the shadow

Box Shadow Position – select the positions of the shadow to be either in the inner or outer