Present products in a unique way with the Woo Product Accordion!
There are options to include products with their categories and counts. Display the products on hover or click, accompanied by a lovely animation.
Woo Product Accordion is a great way of showcasing products and making e-shop look sleek and professional. Here are some key features listed below.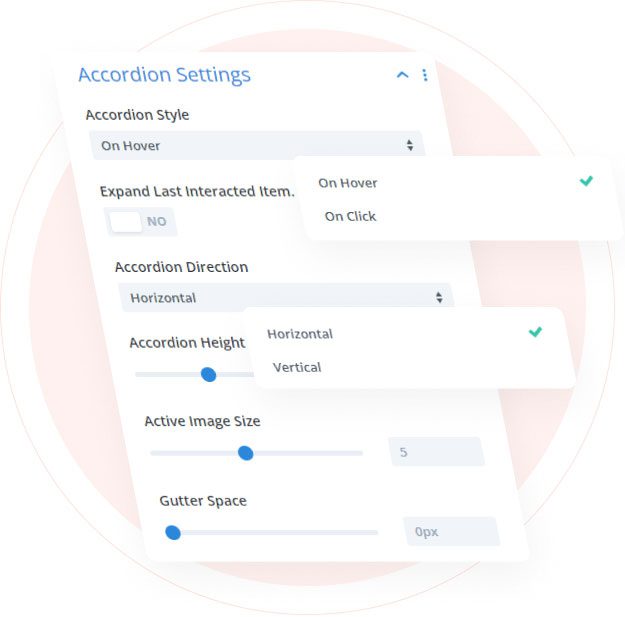 Woo Essential Product

Accordion : Set Up

Style & Direction
Add multiple products and make them look elegant in either hover mode or on-click mode. You can also choose the direction of the displayed products either vertically or horizontally. Let's not underestimate these features. They'll allow your customers to interact with the displayed products as they will seem a lot more attractive and eye-catching!
Add Image Overlay

Color & Display
Within Woo Product Accordion, of course we have selected key features like Image Overlay Color and Display. Display allows you to select what you want the viewers to see such as, Add to Cart, Price, Star Rating, Description, and more.
When hovering over the displayed products within the accordion styled design, you can have a tint of color as an overlay, lessen the transparency, and there you have an incredibly beautiful design!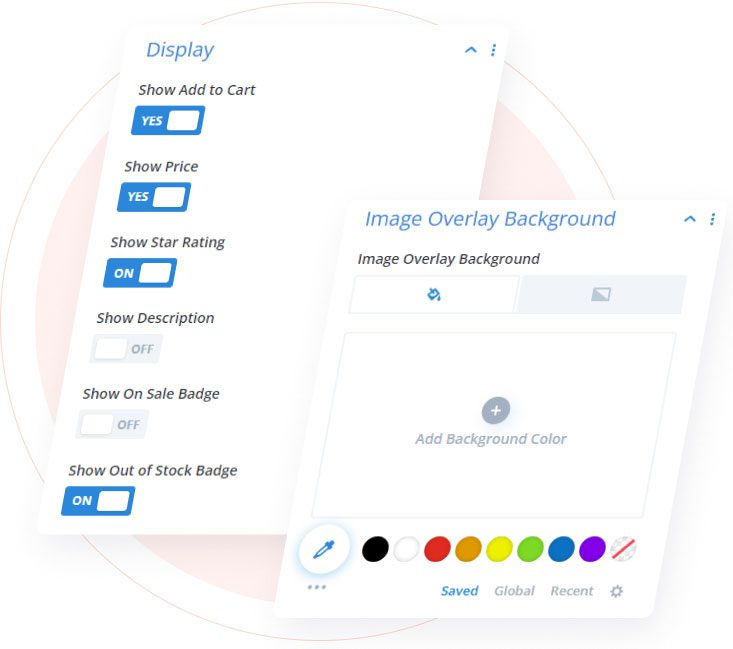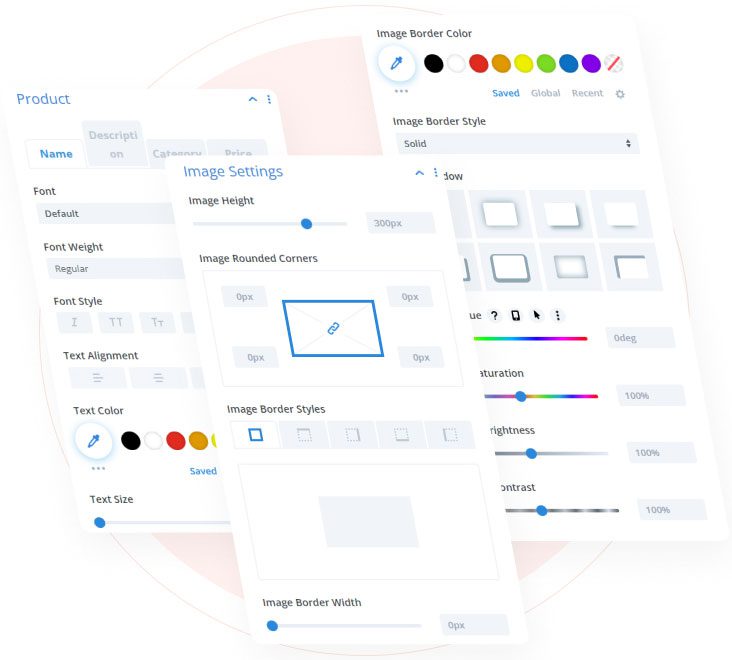 Woo Essential Product

Accordion: Add & Customize Image & Texts
Amongst numerous features, we have included text stylization for every text field within the Woo Product Accordion. Not only that, we have Image Settings available for a wider range of design possibilities!
Individual Text Stylization

For All The Text-Related Fields
Here we have presented all the text fields with their design options available within the Woo Product Accordion